Amanda fluttered into the bridal room with a big smile on her face…  Today was the day she would marry the man of her dreams.   She pranced around barefoot in her yellow and white Billabong dress, and she seemed to almost float on a cloud of pure happiness.  Alongside her beautiful bridesmaids she primped for that walk down the aisle.
Graham laughed with his friends, shared a cocktail, and was a classic gentleman.  I'm sure Amanda will shout out a little "Heck Yeah" when I say that her man looked quite snazzy in his pin stripe suit!  To say that these two are a gorgeous pair would be an understatement…  In fact, these two should have had helicopters flying above, paparazzi hiding in the bushes, and magazines calling – because they looked like beautiful movie stars.
Amanda & Graham, thank you so much for having us document your wedding day.  You two are really the sweet icing on top of a big cake of love.
I will apologize in advance – I'm blogging A TON of images from this wedding…  So many good things!!!  🙂
A big, big thank you to Michelle Connolly who came and shot with us!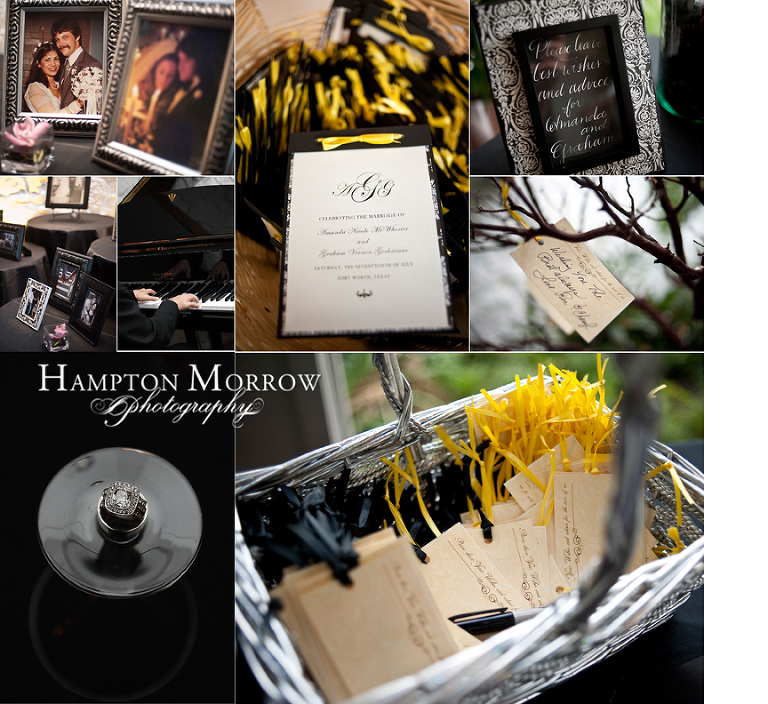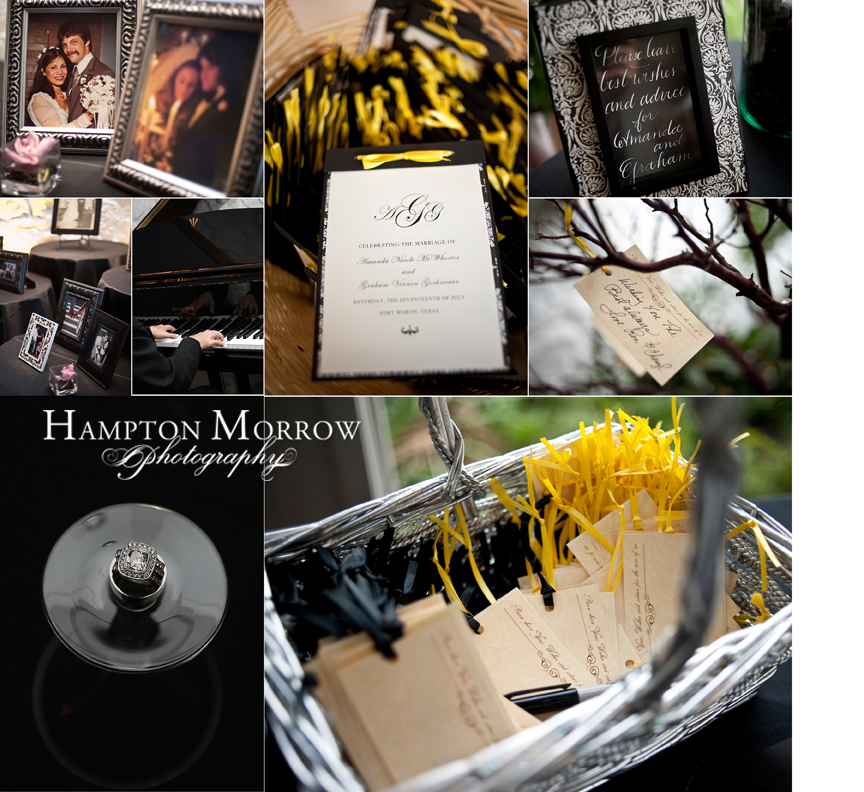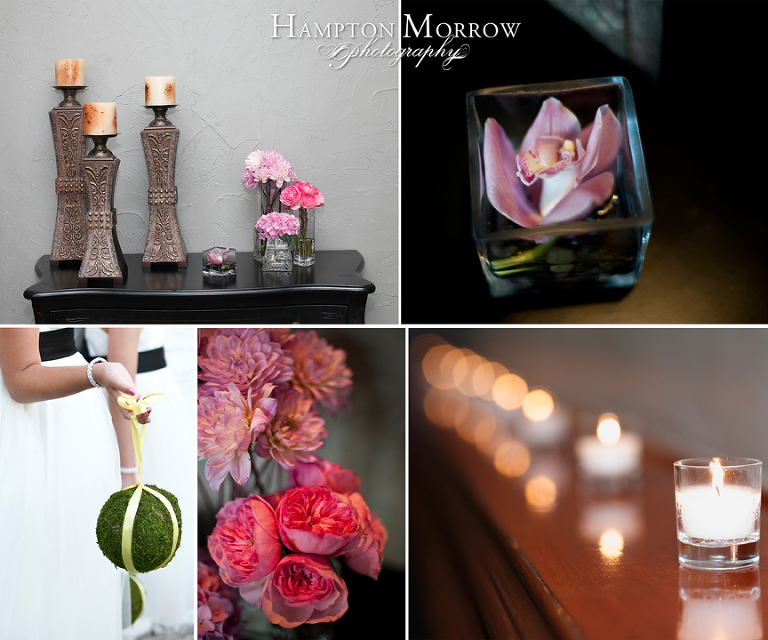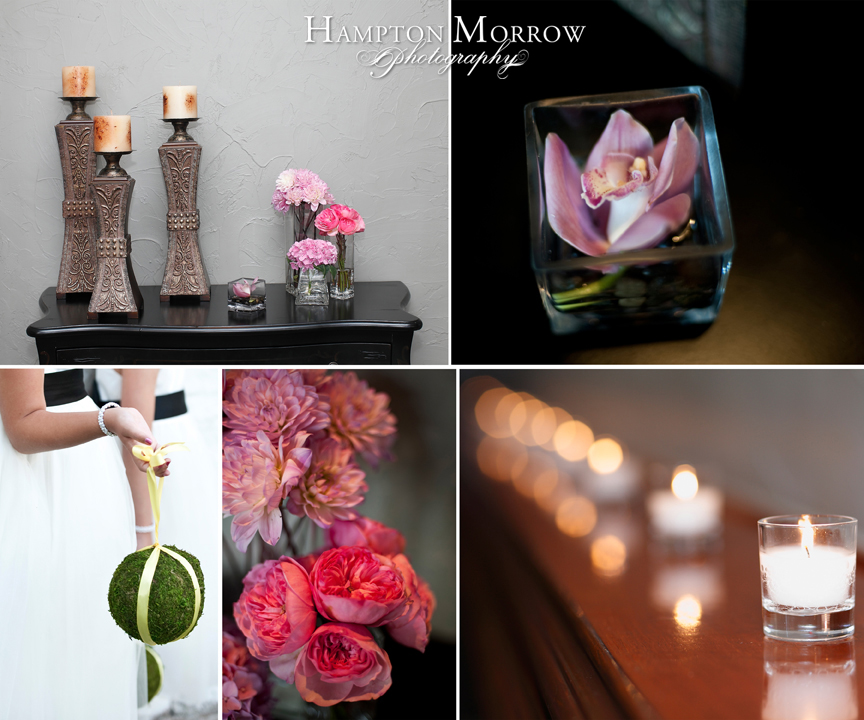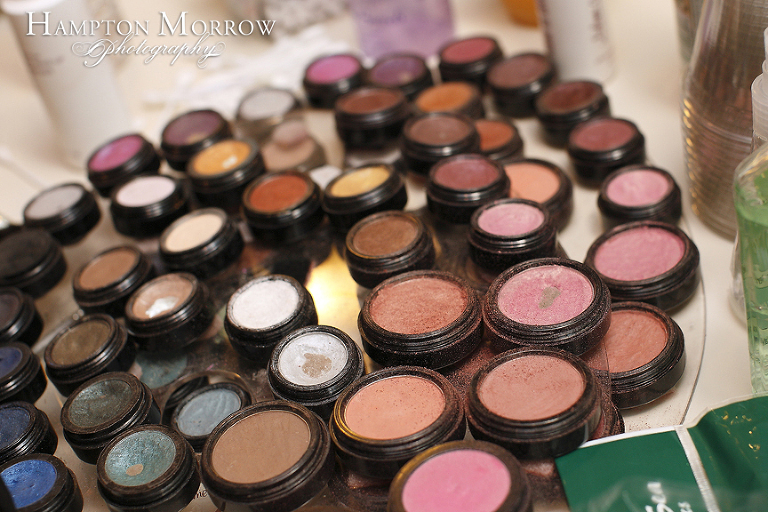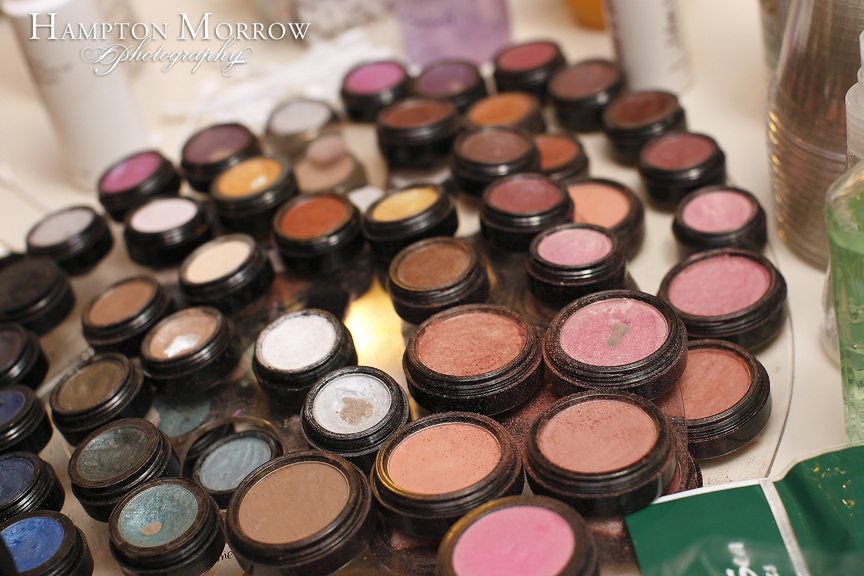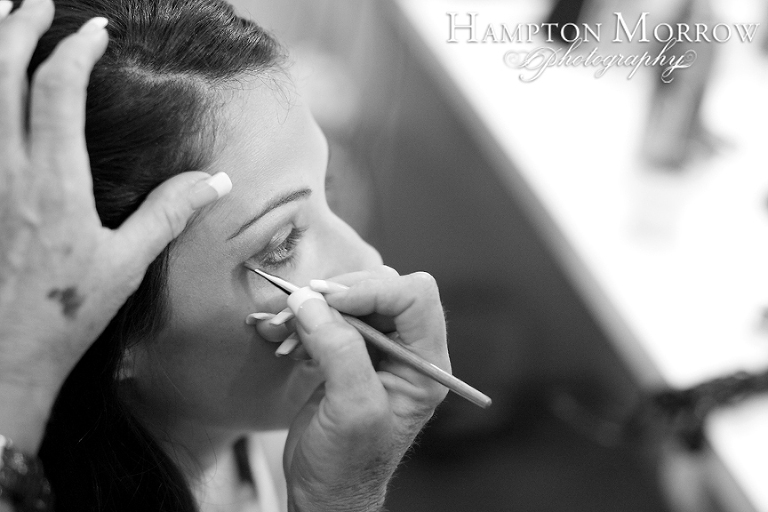 Amanda peeking to see who's starting to make their way in.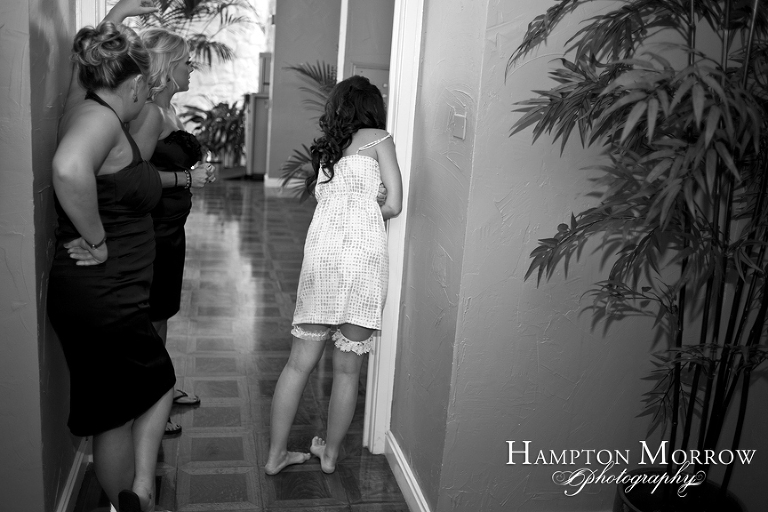 Amanda's stunning dress and killer Christian Louboutins.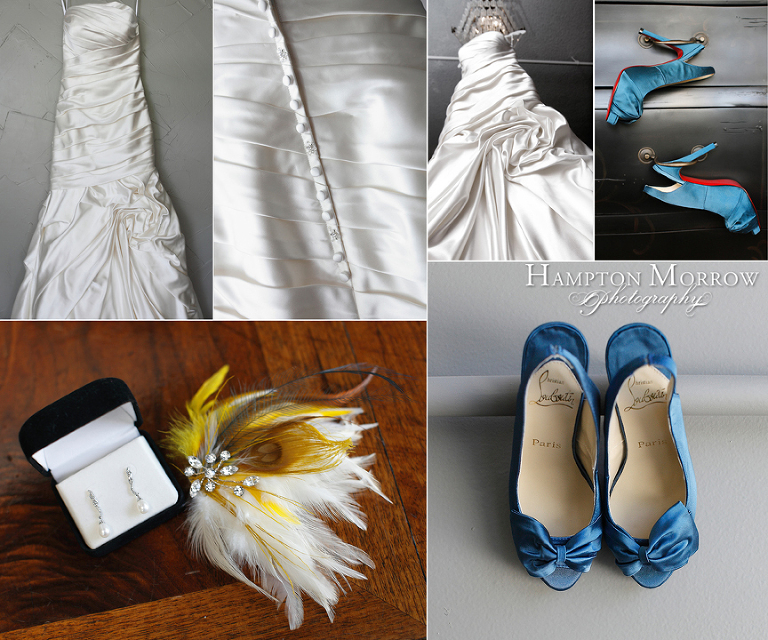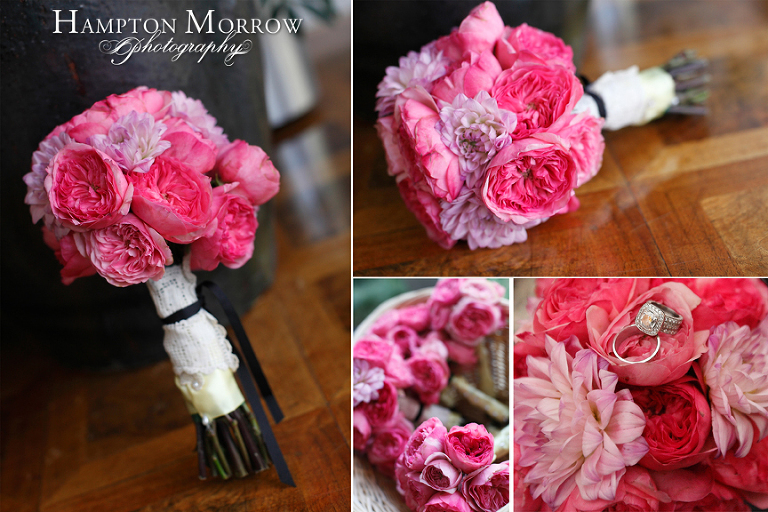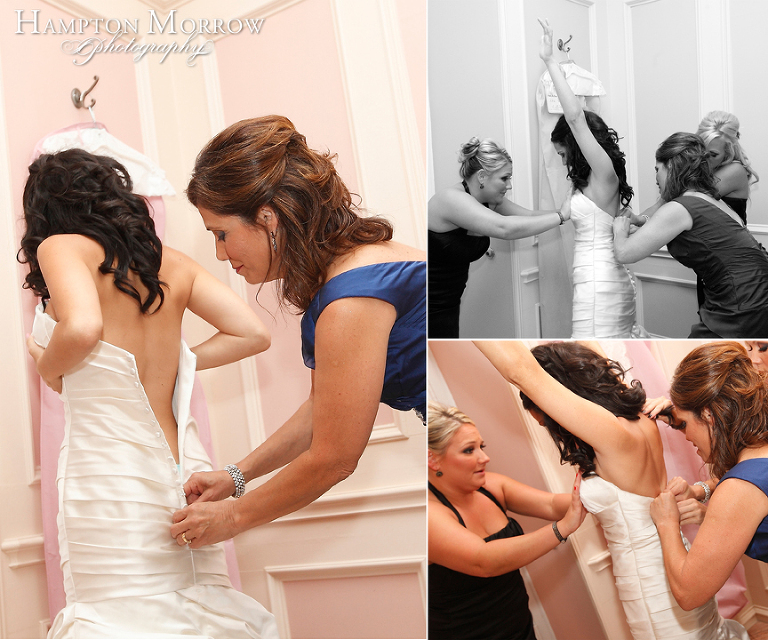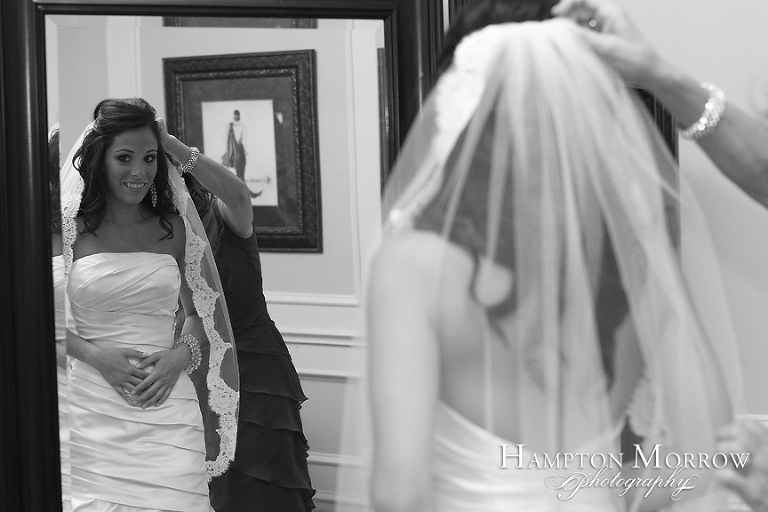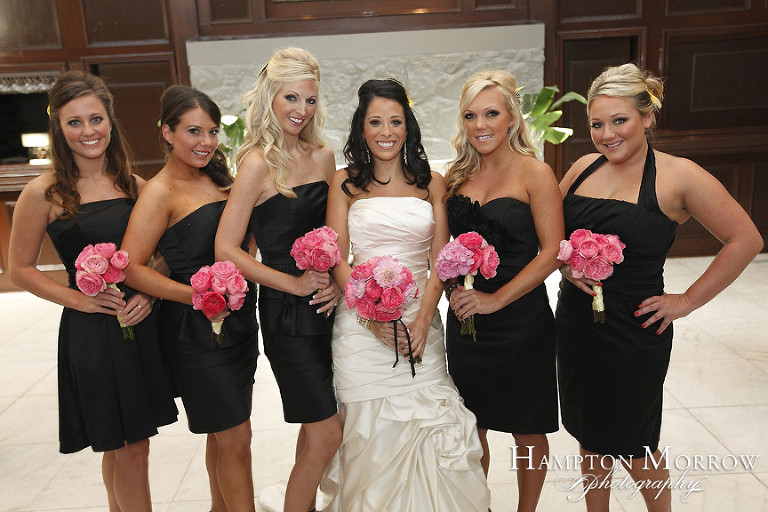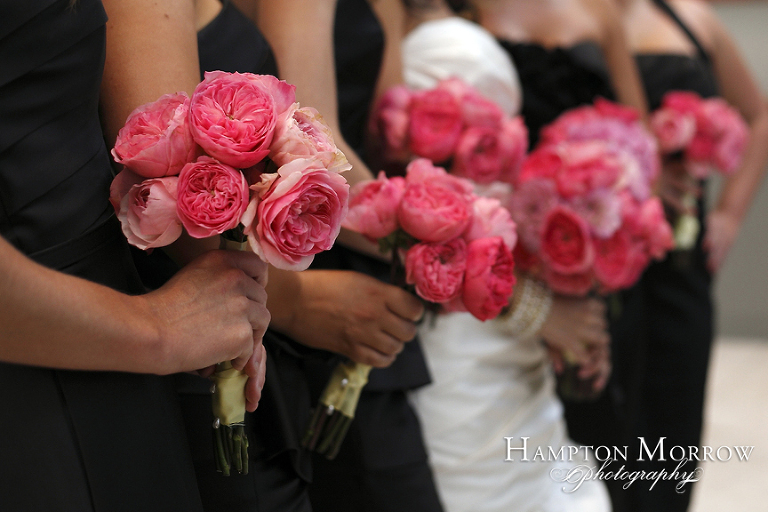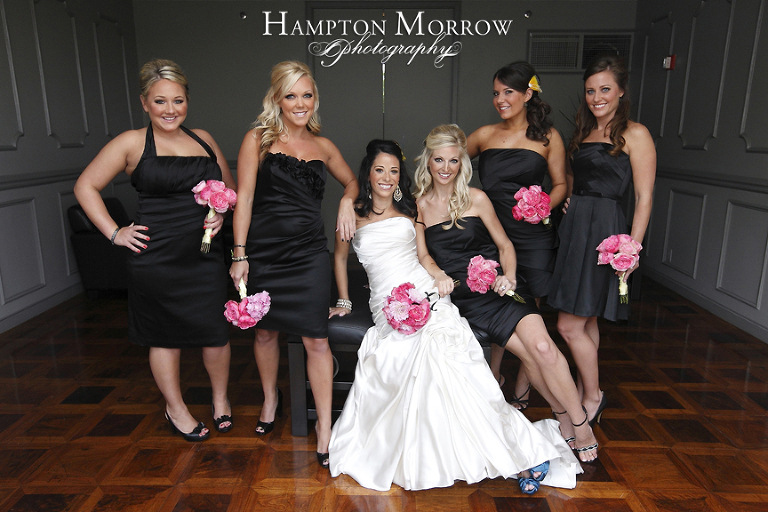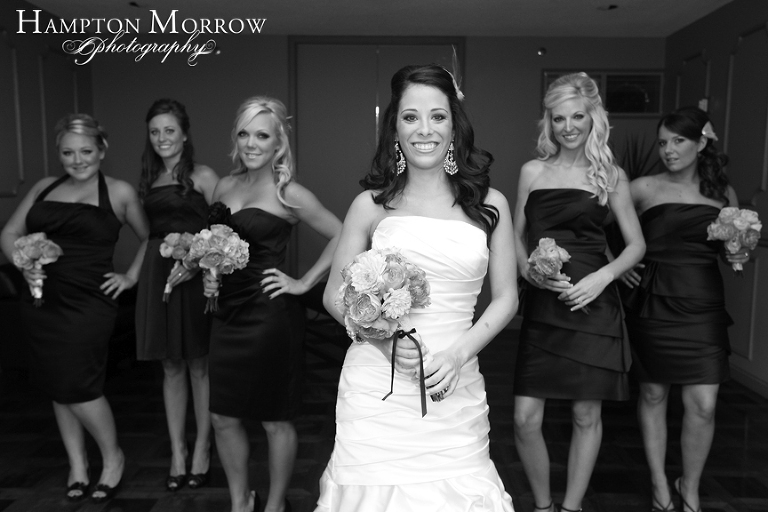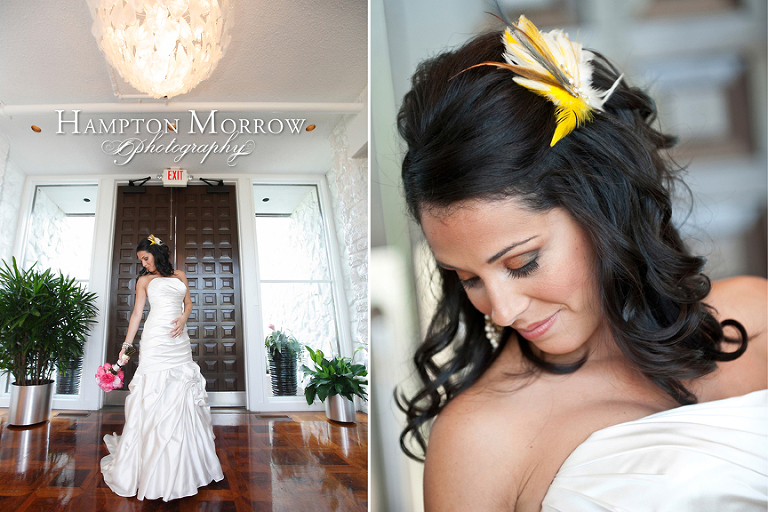 Amanda  …  You are beautiful.  Juuuust beautiful!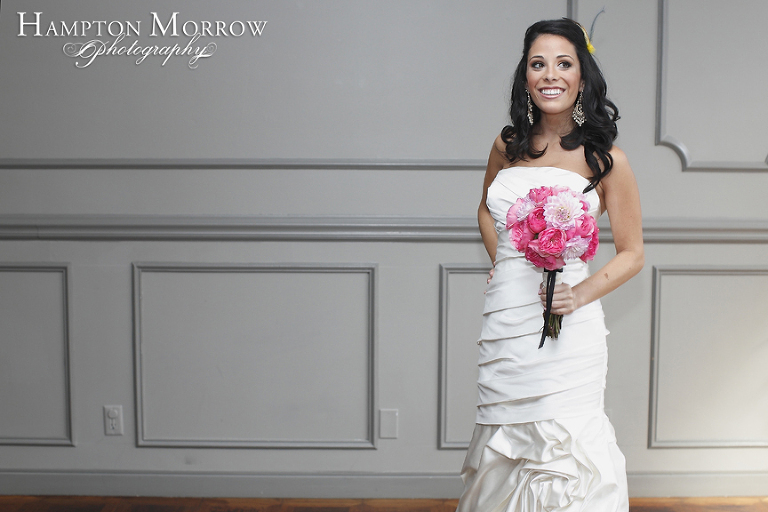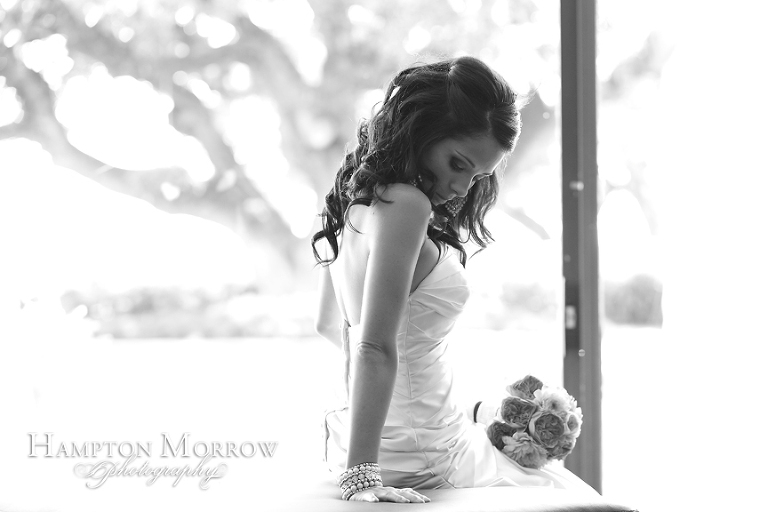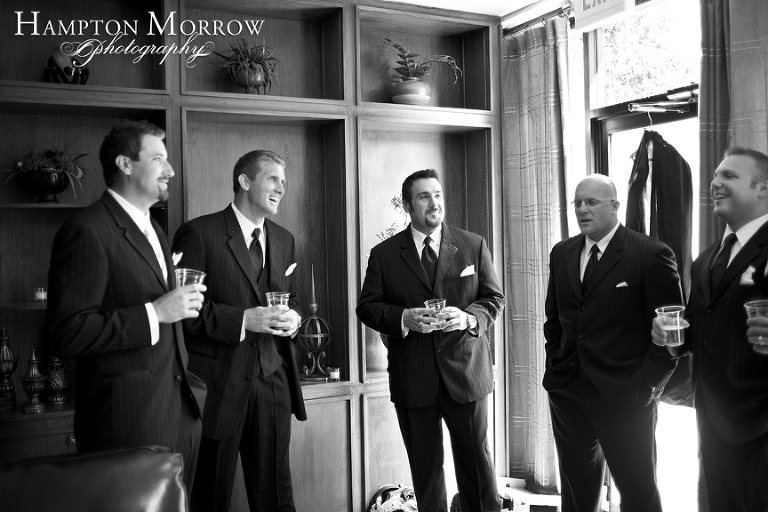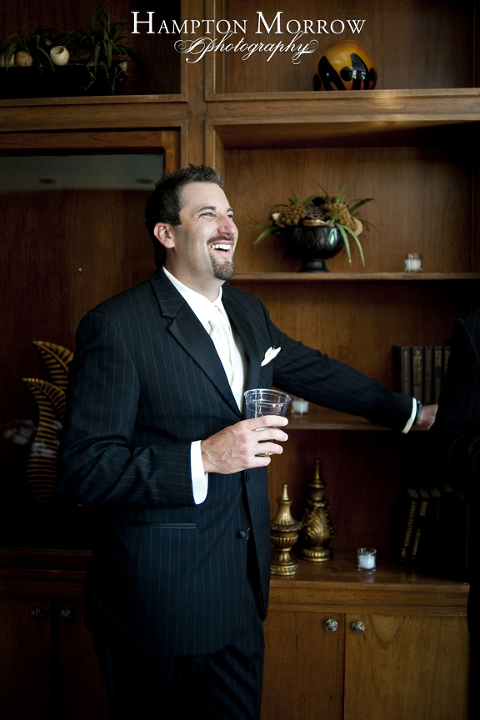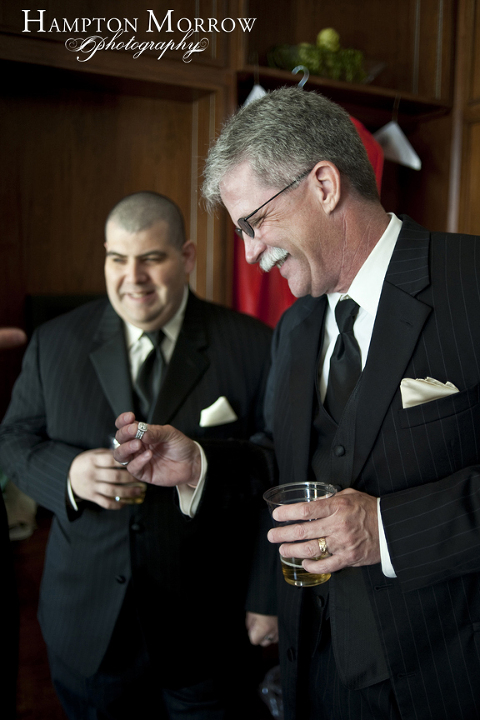 Graham had some cool kicks, too 🙂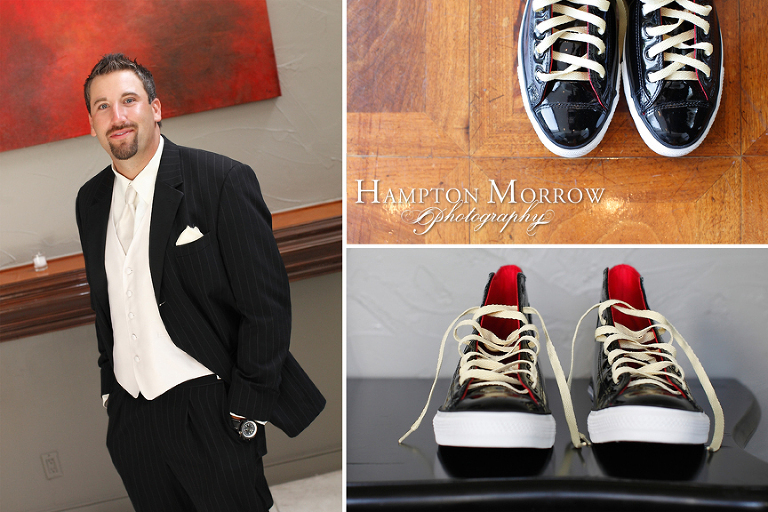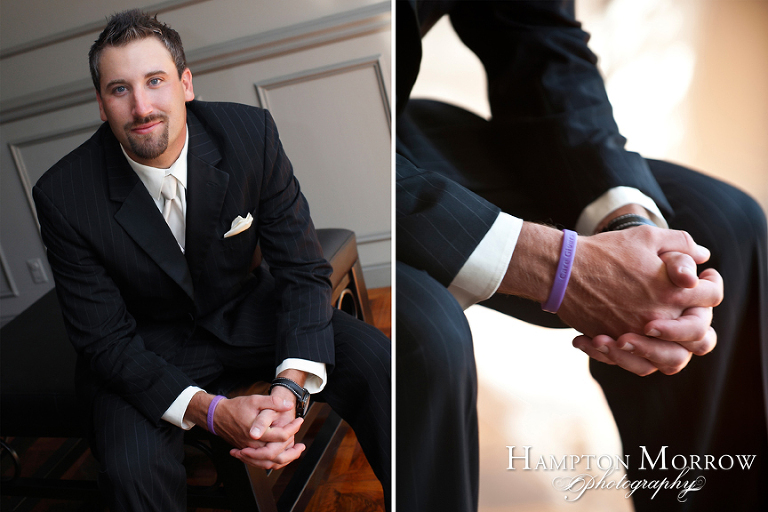 a touching moment with Graham and Amanda's mom.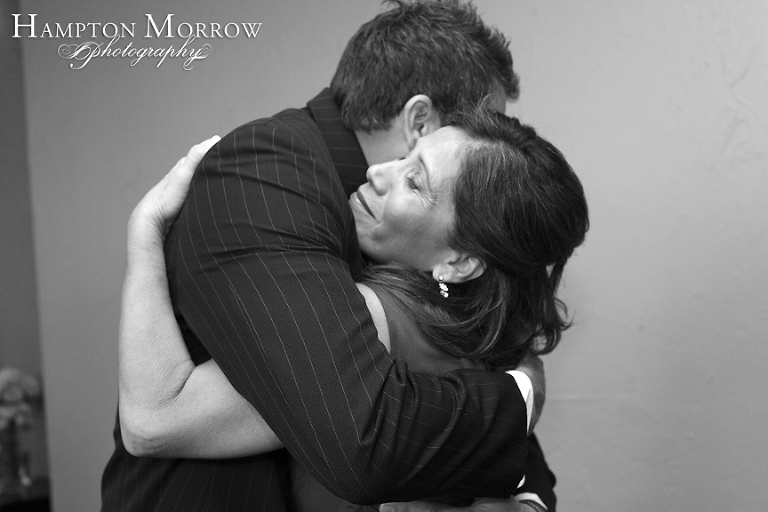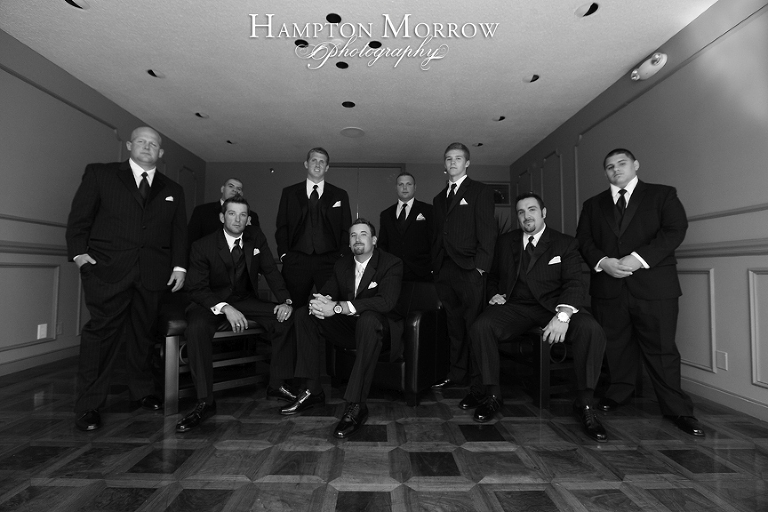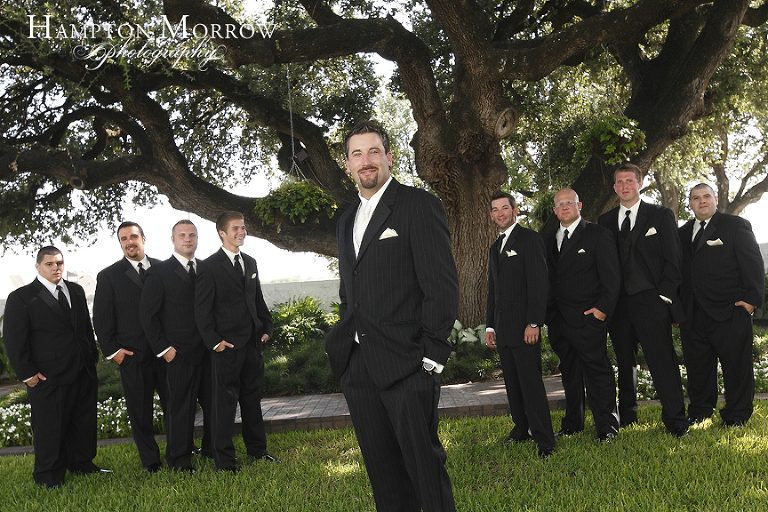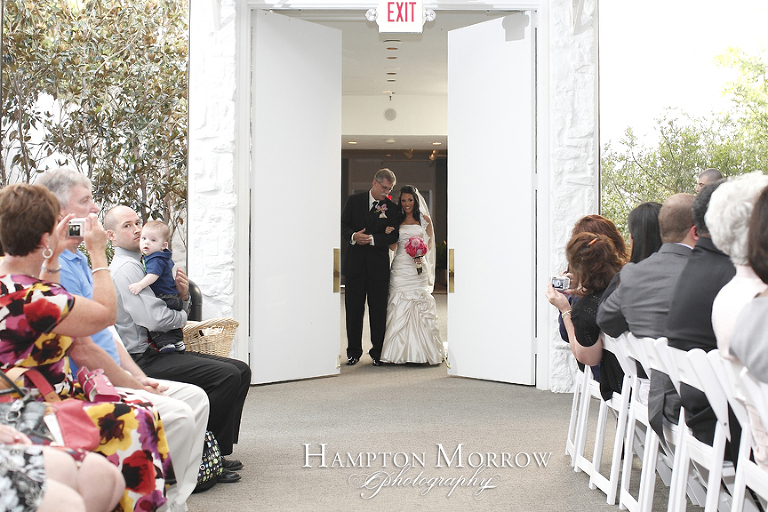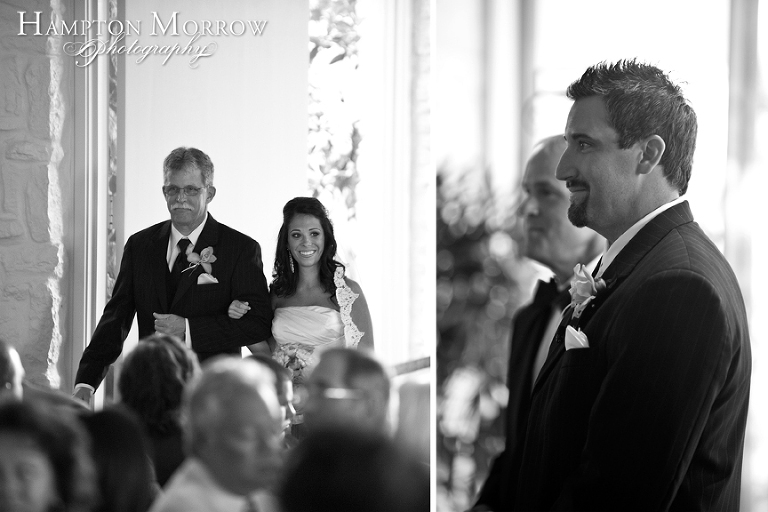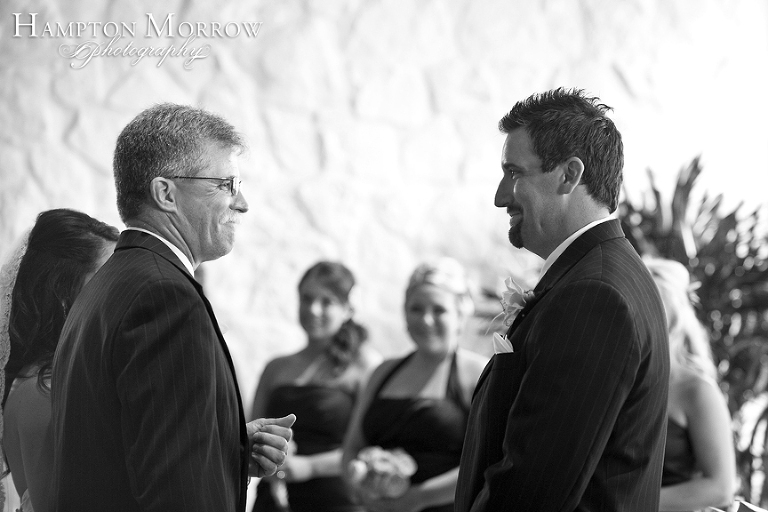 These are the moments that really give me goosebumps…  Ben captured this incredible moment right before Mr. McWhorter gave away his sweet daughter.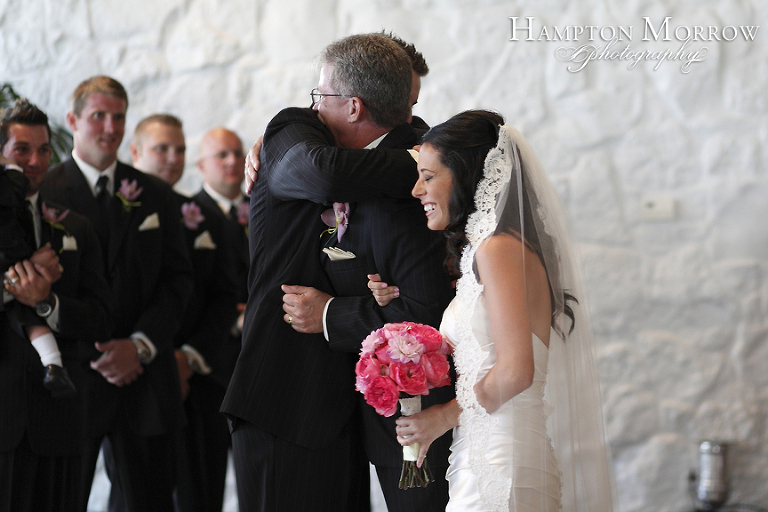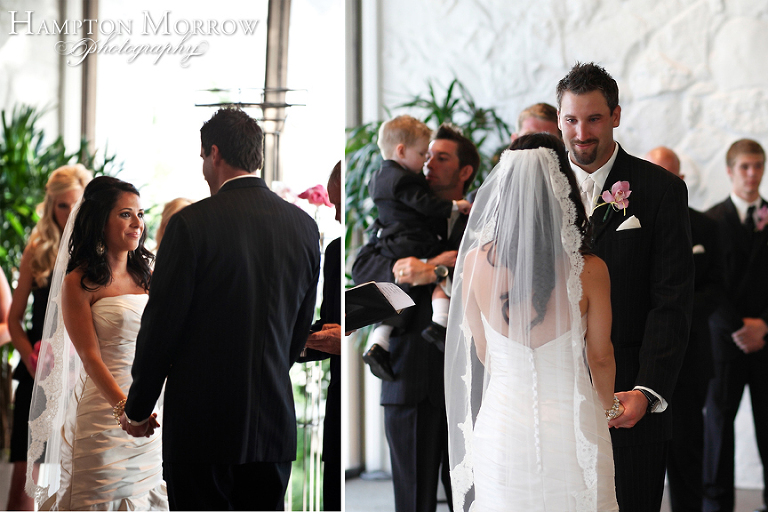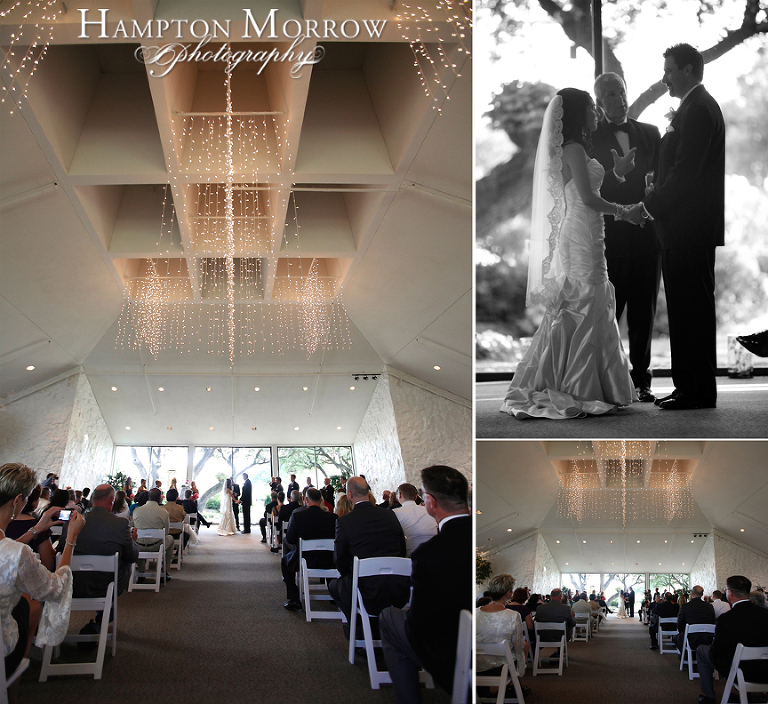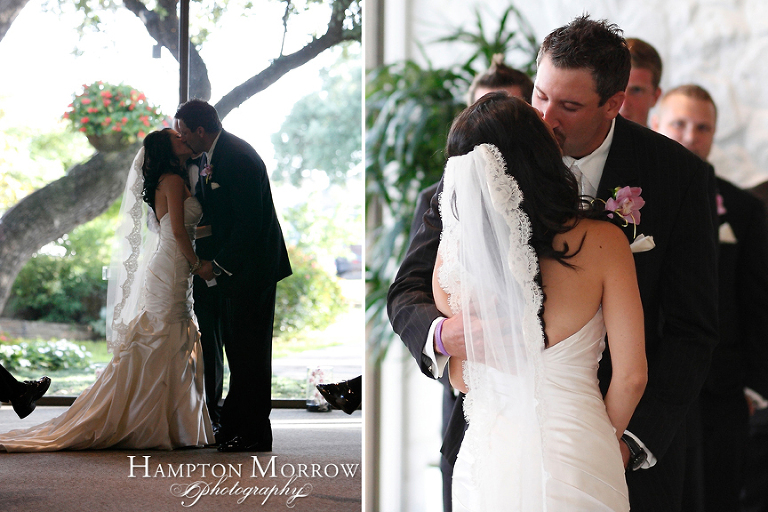 WOOOO   HOOOO!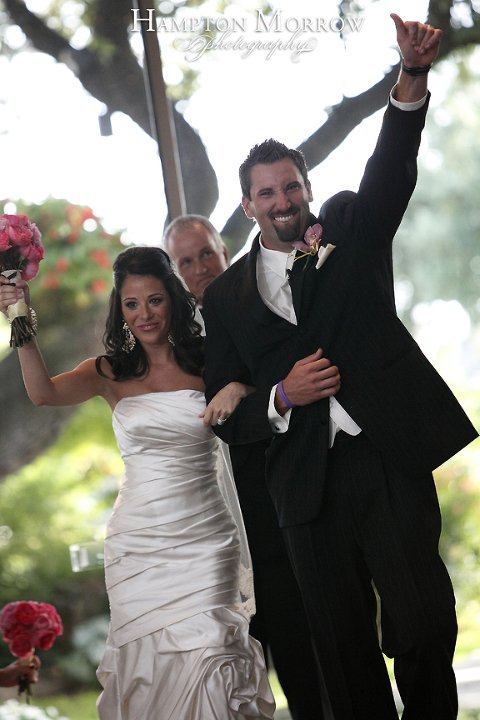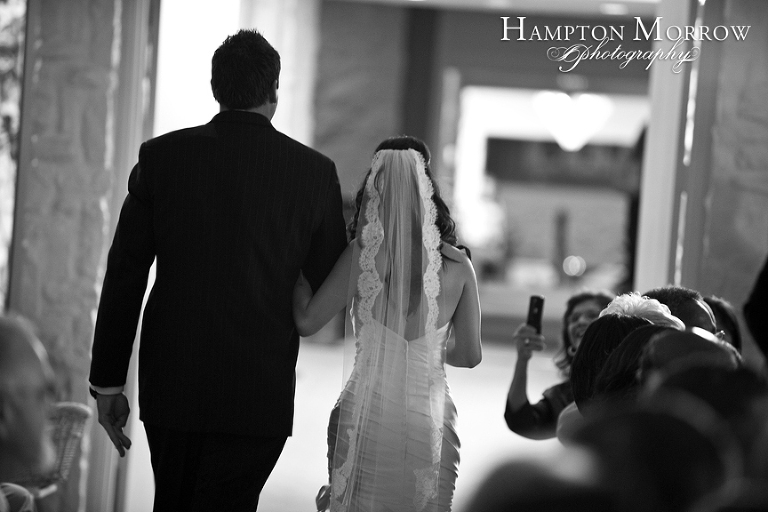 Amanda and Graham are blessed with some of the most caring, sweet, hospitable, loving parents.  Together, both sets of parents were thrilled for this day!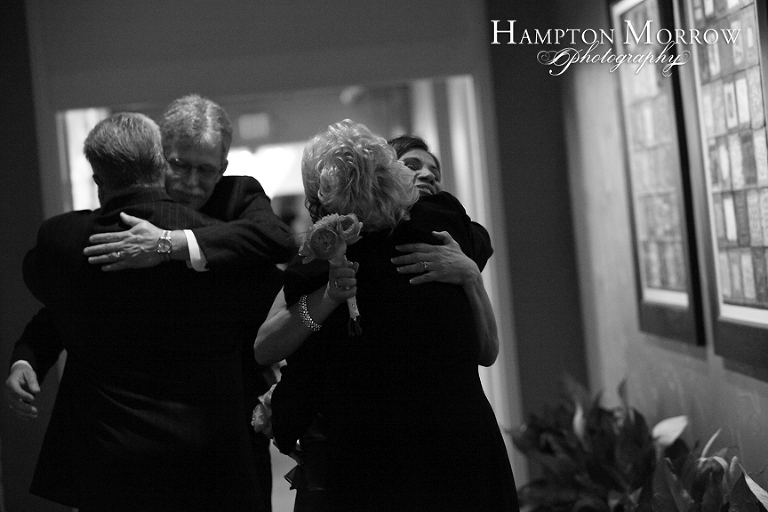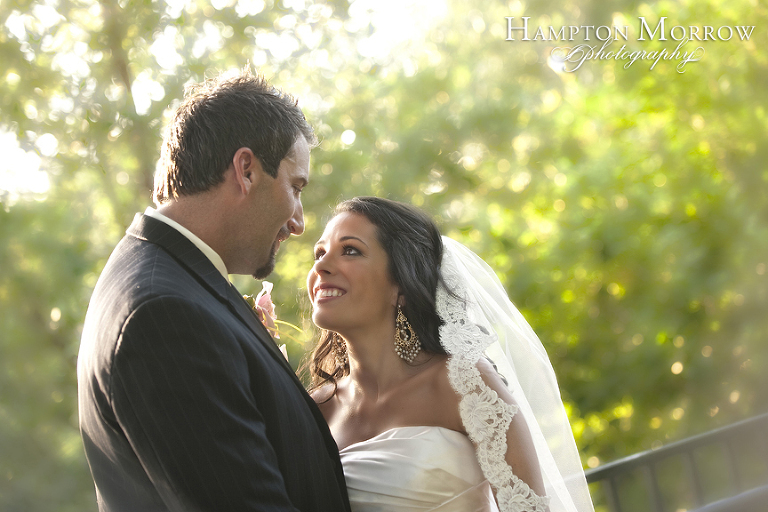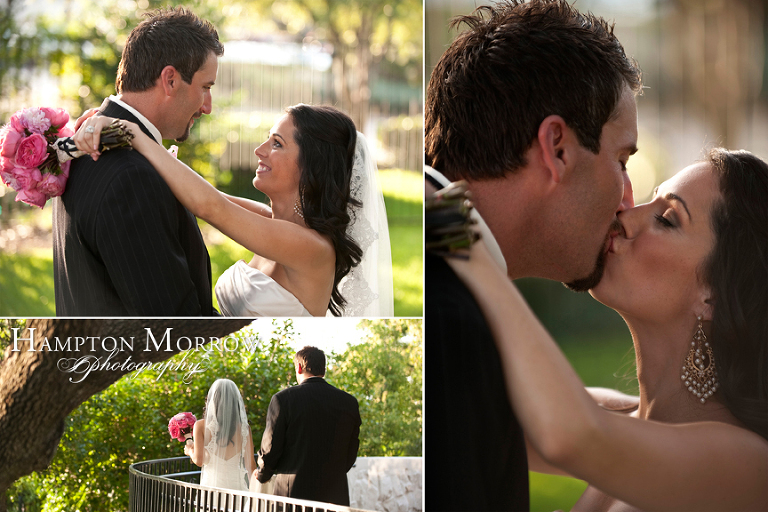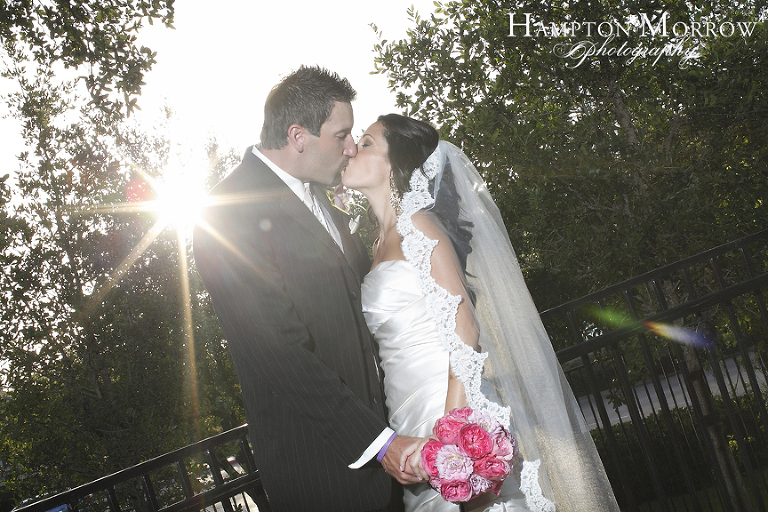 Some of the great reception details :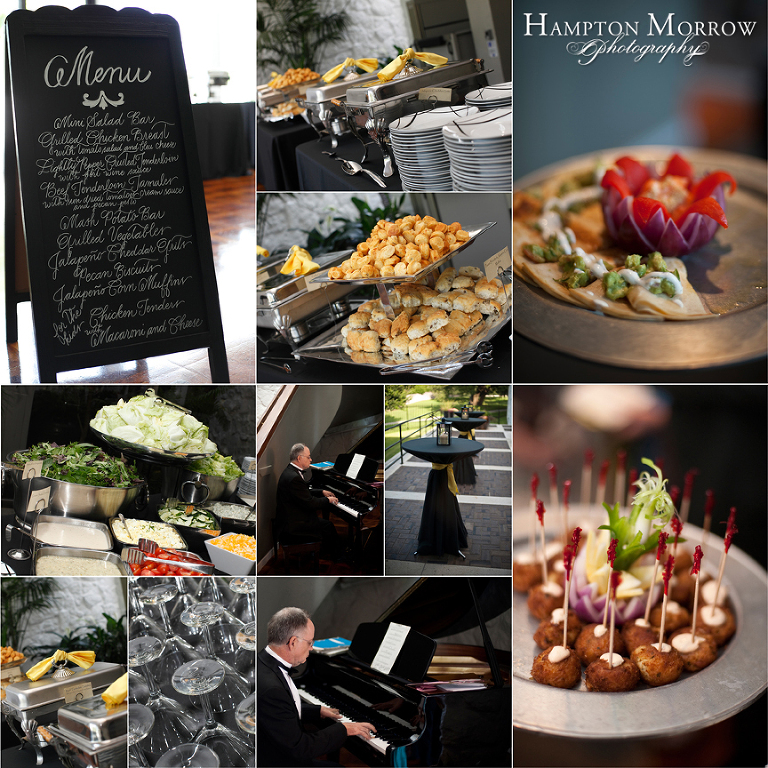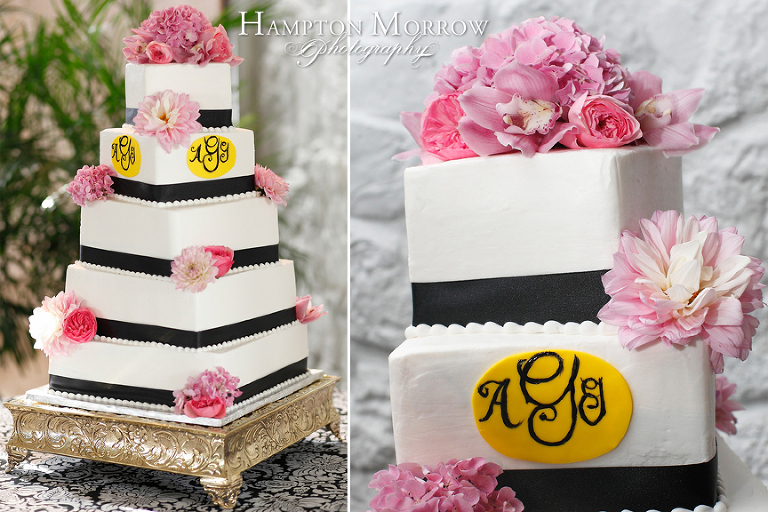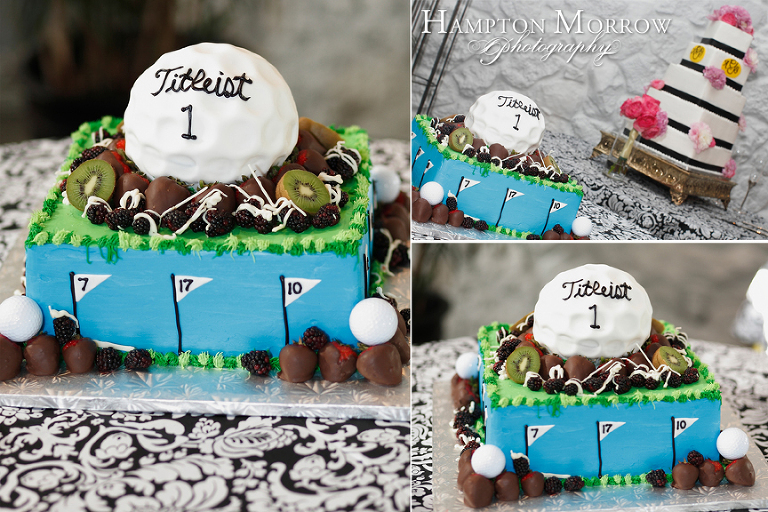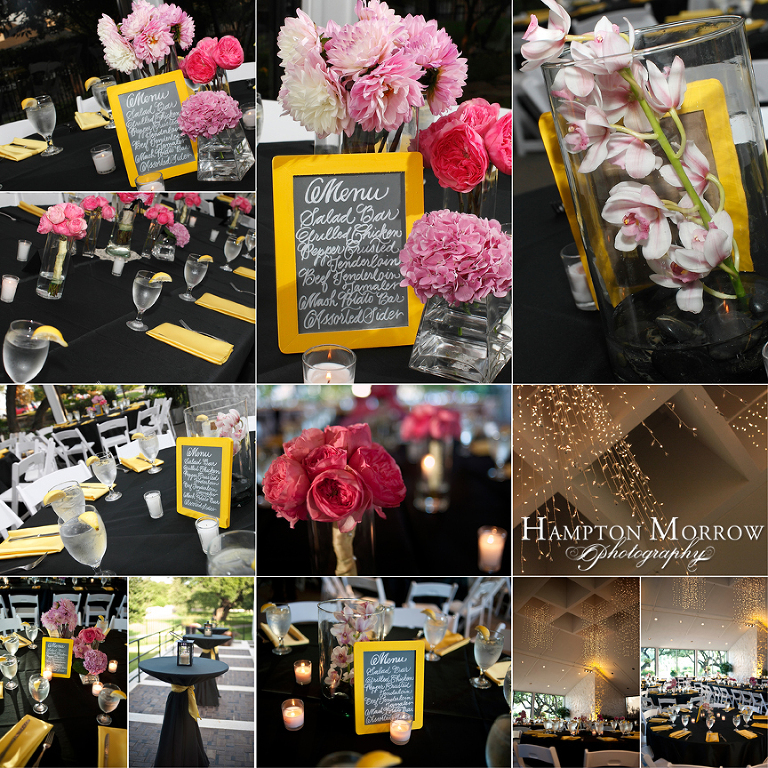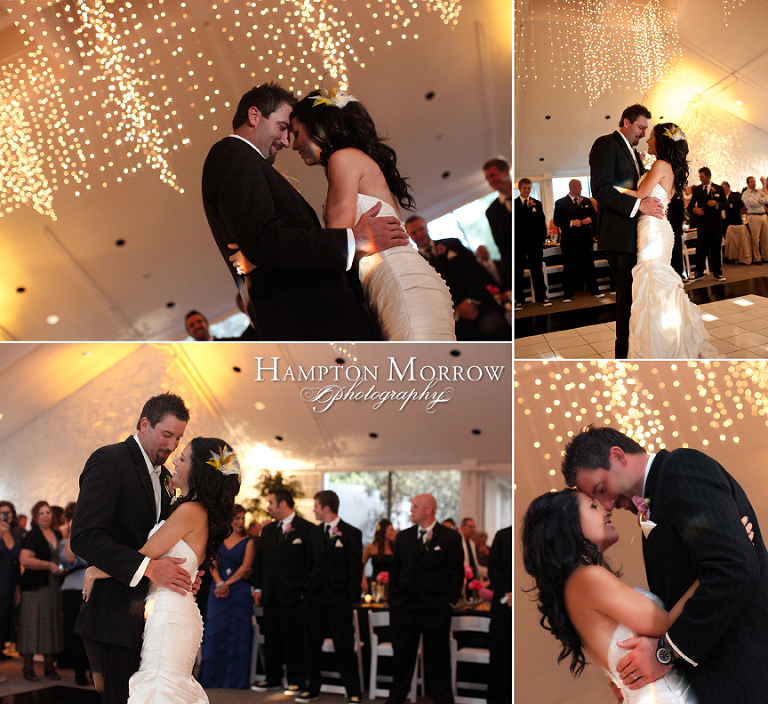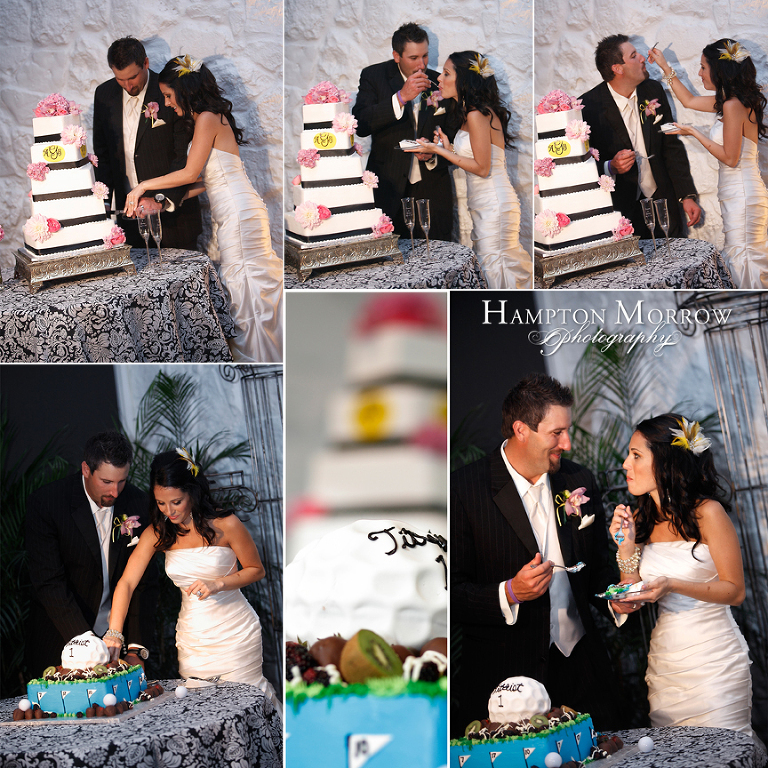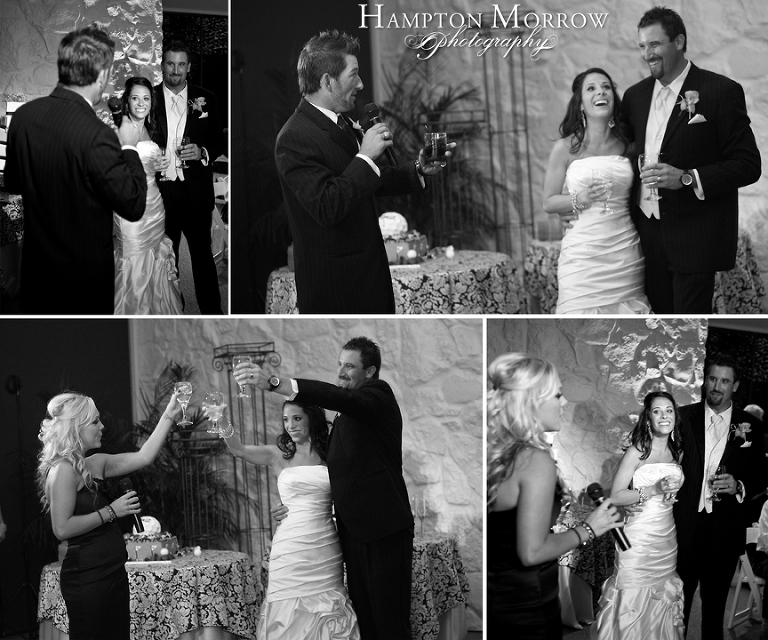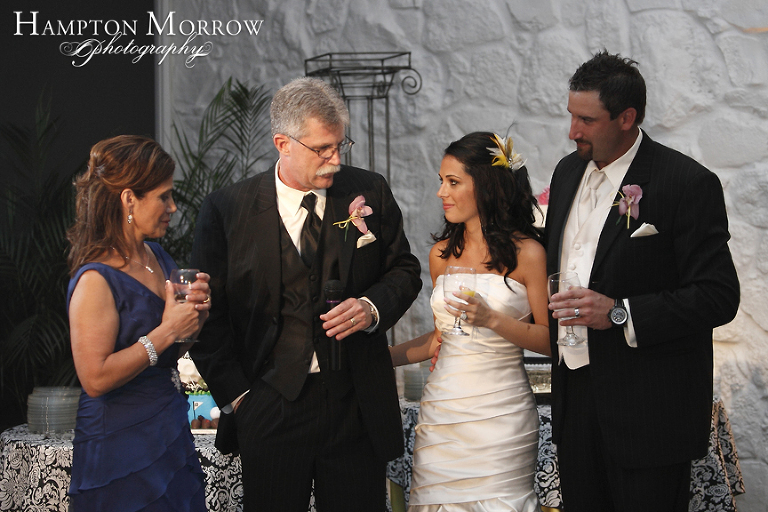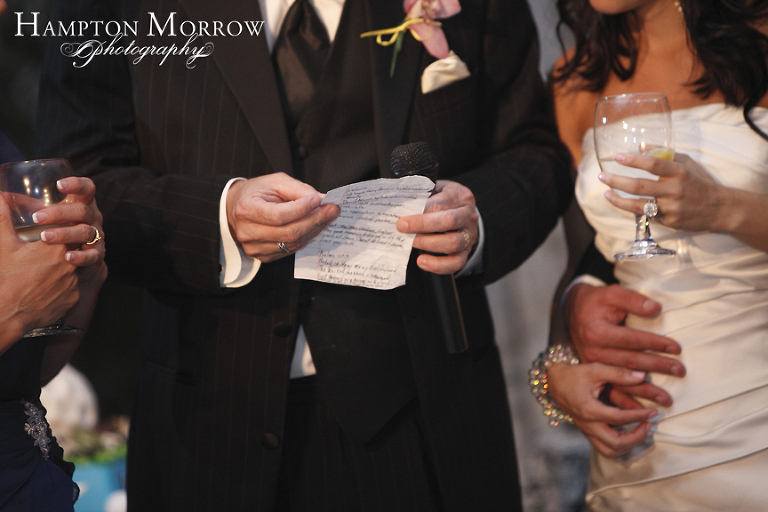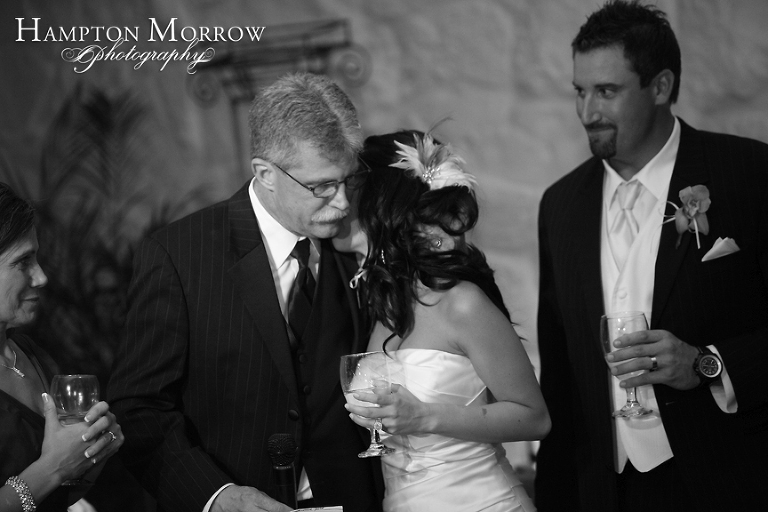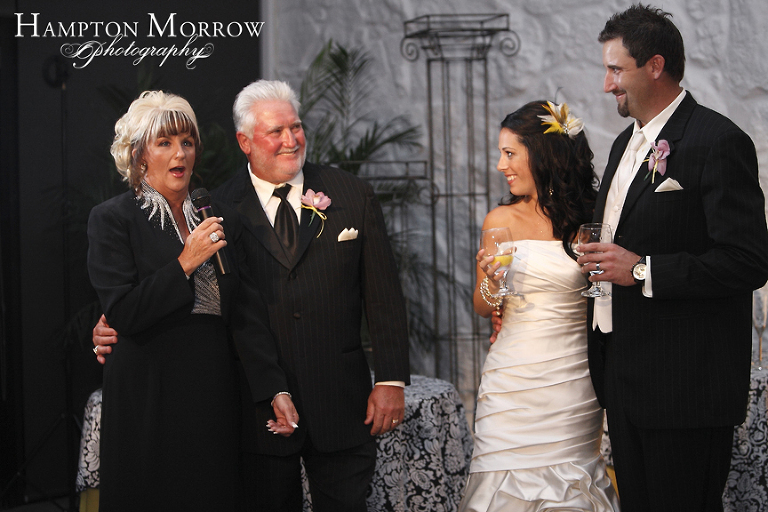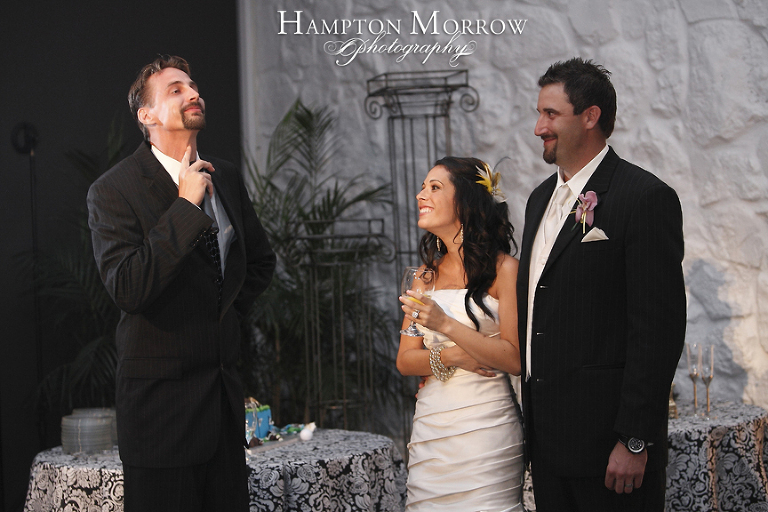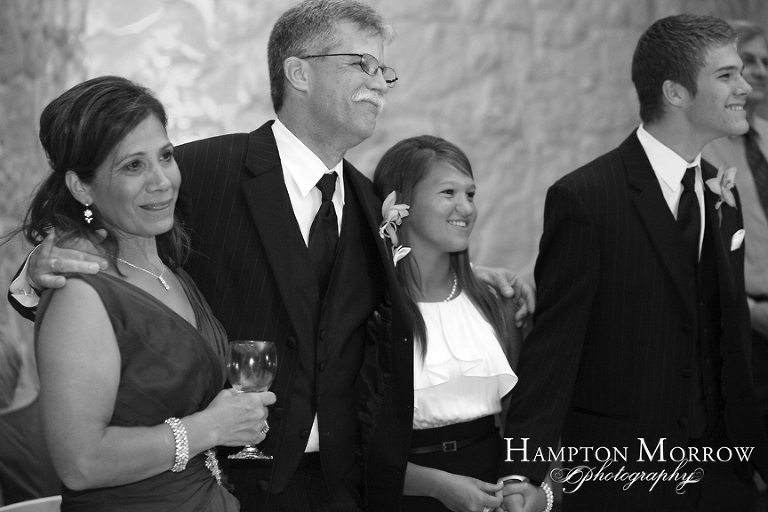 Graham & Amanda made a very special announcement  …  They are having a baby!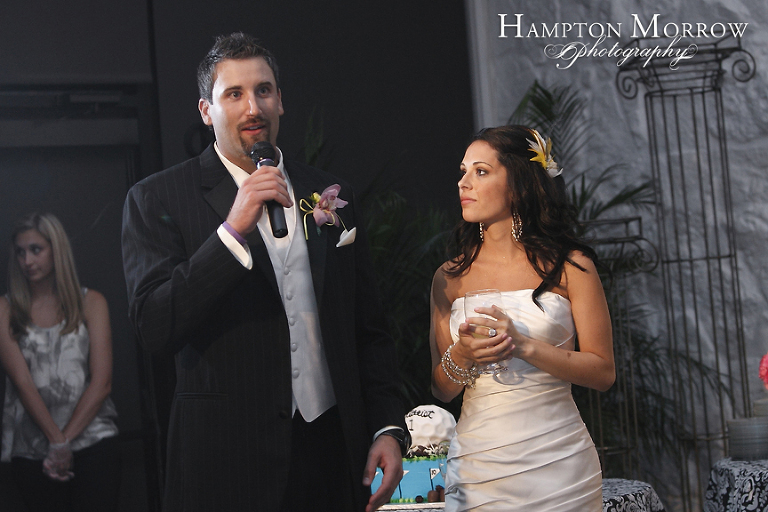 As you can tell, everyone was surprised and super excited!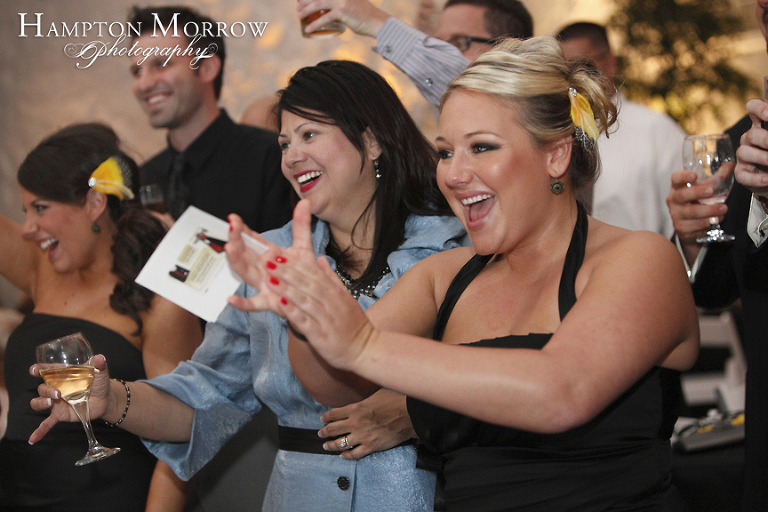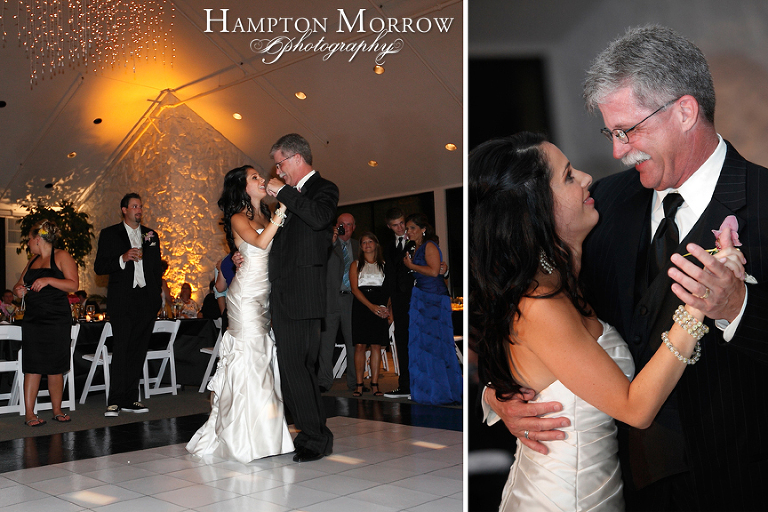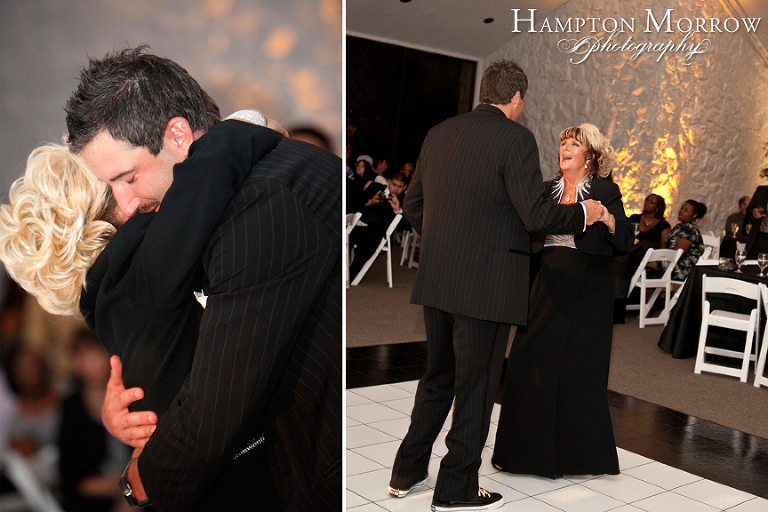 This is the first time I have ever done a group shot this large at the reception!
Time to boogie down.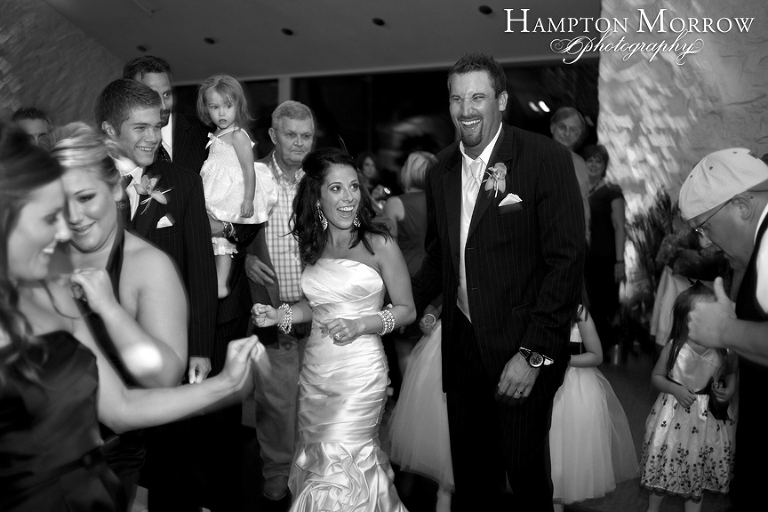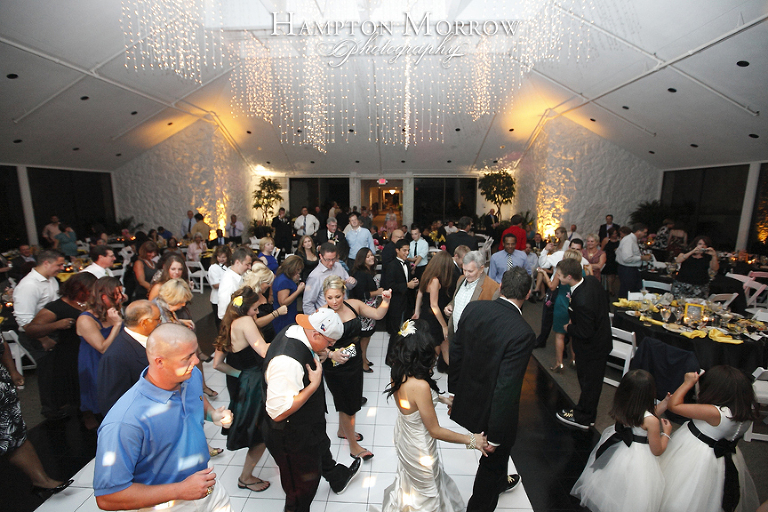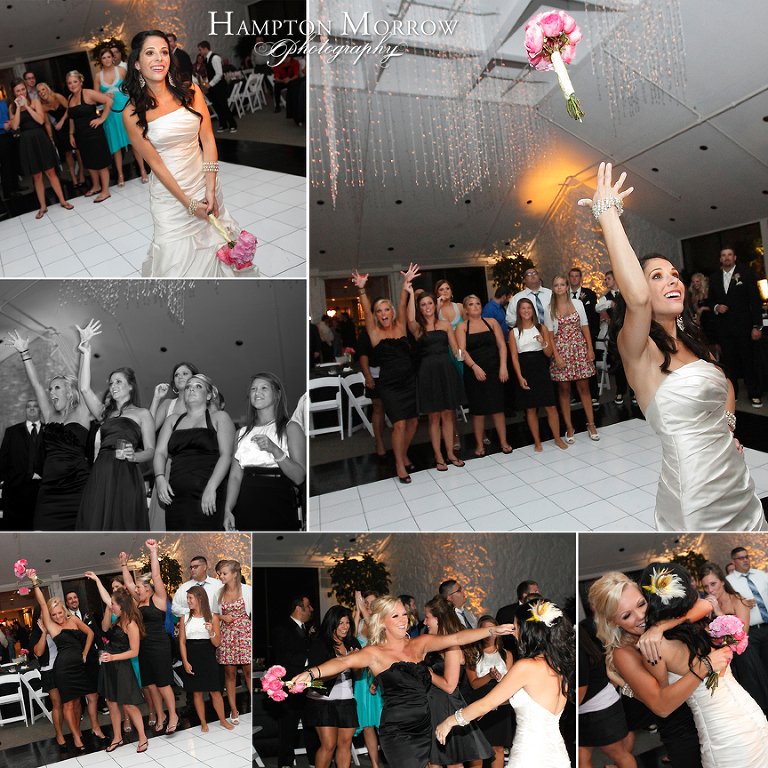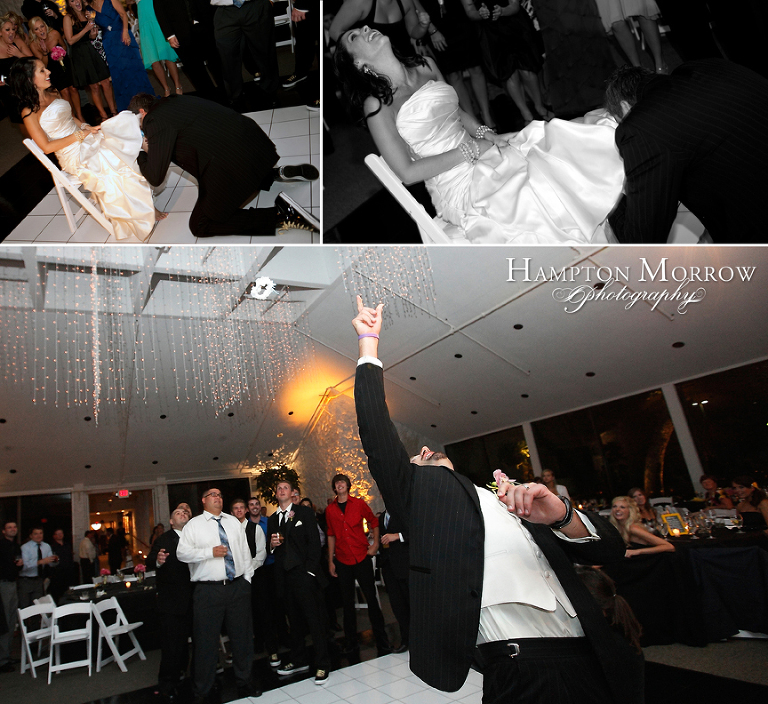 OKAY – Some explaining to this garter toss…  NO guy decided to jump at the chance to catch that garter …  So as it hit the floor, bridesmaid Shannon quickly scooped it up and ran it over to Tyler…  You see, Tyler is Kristina's boyfriend, and Kristina caught the bouquet – GET IT?!?!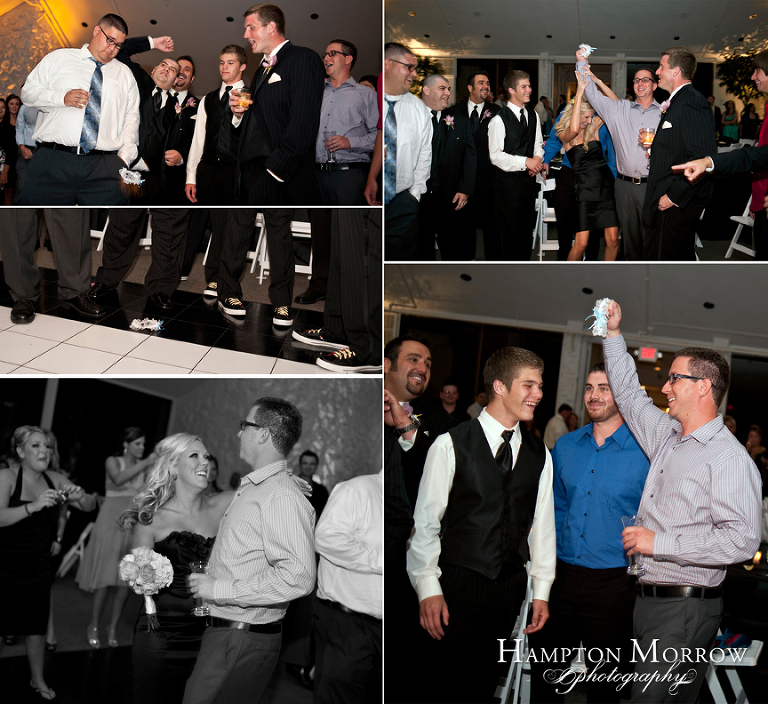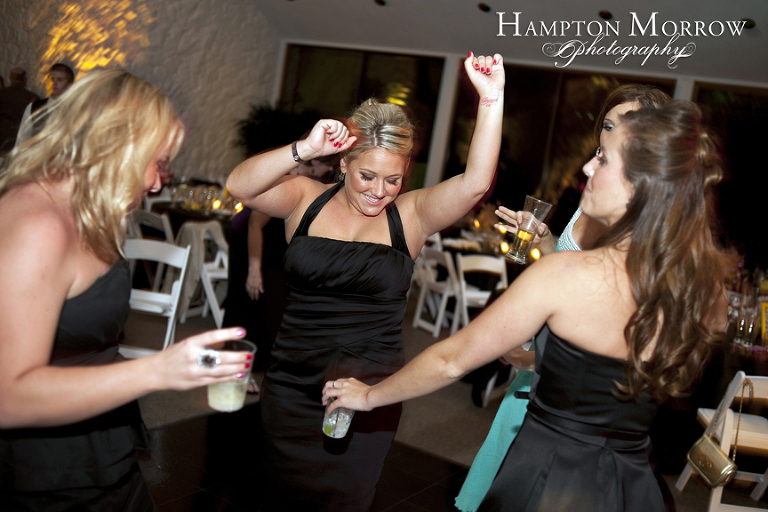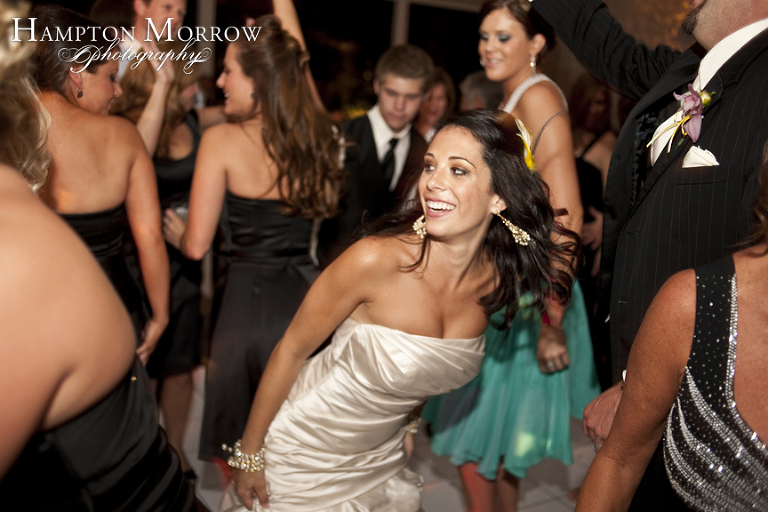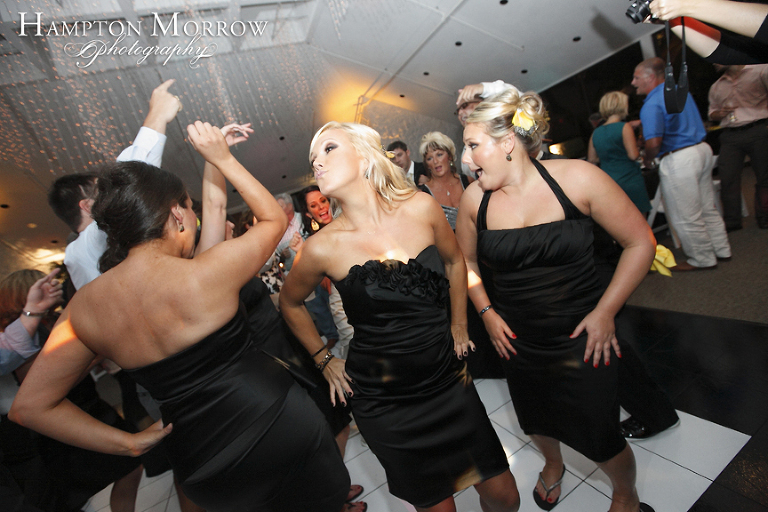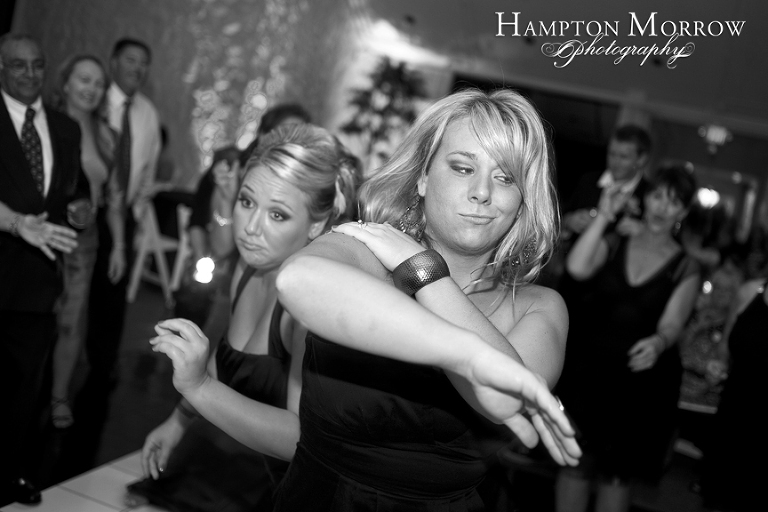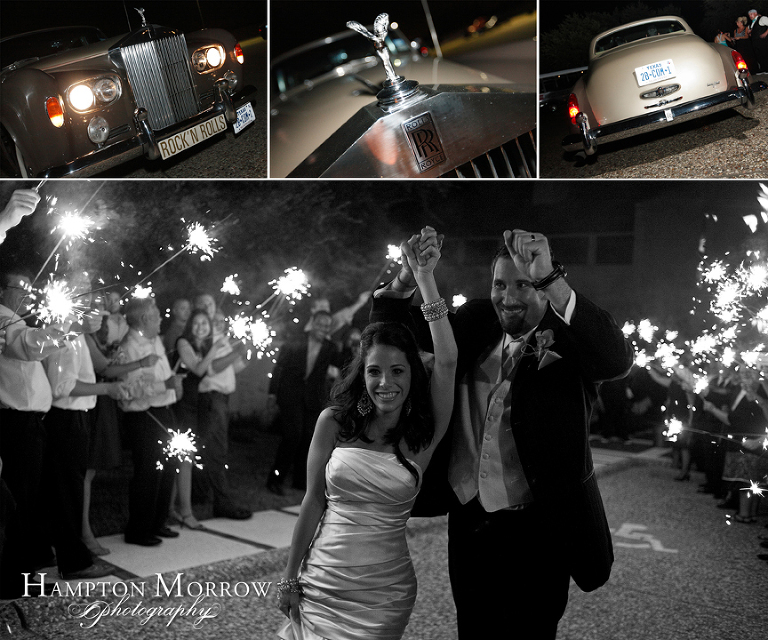 The vendors:
Venue:  Stonegate Mansion – Fort Worth
Caterer:  Reata
DJ:  DJ Connection Tulsa
Videographer:  Adam Kegg
Photo Booth:  Party Booth
Rolls Royce:  Imperial Limousine
Florist:  Vera Green Productions
Coordinator:  Vera Green Productions
Photography:  Hampton Morrow Photography